Trust Inland Productivity Solutions for All of Your Veeam Support
Proudly serving Chino
Inland Productivity is a trusted local provider of Veeam support in Chino, CA. With our Veeam consulting team, you can expect outstanding support, guidance, and solutions that move your company forward. Contact us today to speak to a Veeam consultant. We are here to help you now.
As your trusted, local Veeam support team, our company is readily available to help you understand where your opportunities lie. When you partner with our technicians, you gain the benefit of an experienced, dedicated backup and recovery vendor. Let us help you to understand your business needs and goals.
Why You Need Veeam Consulting Services
Many business owners have become reliant on the technology they use to operate their businesses. Yet, problems occur. If your business does not have a backup in place, you have lost your hard work, your records, or connections – or some other type of data that is invaluable to you. It could be that:
A hard drive becomes corrupted
Your power supply fails at some level
Your office suffers a break-in, and equipment is damaged
There is a flood that compromises your systems
An employee makes a mistake and deletes valuable files
With the help of our Veeam consulting team, we can help you navigate this process now, putting in place reliable solutions to reduce those needs.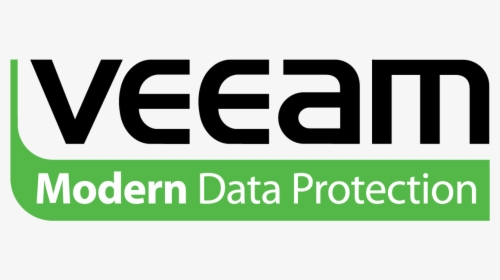 Let Us Help You Find the Best Solution for Your Business
Our Veeam support and consulting service works with you to understand your business and the way it operates. We can then offer suggestions on solutions to improve your business's overall data protection strategies. This may include providing backup and recovery through Veeam solutions, including in areas such as:
Physical server protections
Cloud servers
Network attached storage solutions
Virtual servers, including hosts
Your systems need protection. They need a reliable solution to operate on an ongoing basis for you. Let our team offer the guidance you need.
The level and type of protection your operation needs are dependent on many factors, including the type of material you need protection for and the overall size and scale of your business.
What Our Team Can Do for You
When you reach out to our Veeam consultant, you learn about the wide range of benefits we can offer to you. That includes providing comprehensive support that is customized to fit your operational needs. Some of the benefits of turning to us for your services include:
We have the Veeam certified experts you need to maximize your outcome and ensure you get the very best level of support possible.
Our team is highly experienced, and we work with clients in a wide range of industries, providing support and guidance as we do.
We help you to migrate to Veeam from other solutions with ease, limiting any downtime and ensuring your business remains protected throughout the process. We can offer a range of backup options and different configuration settings to ensure the best outcome.
We follow all industry leading, best practices. This allows our company to provide a constant level of support for your business.
We support your existing team and provide you with the level of guidance you need at any time.
Maintain your business operations with confidence. Our goal is to provide you with the Veeam support and consulting services your company needs, no matter if you are a small startup or a large company, or somewhere in the middle. Our team can offer customized solutions to fit your needs. It all starts with reaching out to us.
Put Our Team to Work for You Now with a Call
Inland Productivity Solutions provides exceptional Veeam support and consulting services in Chino, CA. We work closely with our clients to ensure the best possible outcome and minimize risks to them through tailored Veeam consulting services. Get started today by setting up a consultation with our Veeam consultant now.