From employee passwords to sensitive client data and internal infrastructures, your business holds critical information needed to run your organization effectively. So then, why are many businesses still operating without a robust data backup and recovery plan? When a data breach occurs due to an unexpected disaster, or worse, a cyber-attack, you need to be able to quickly recover your data so you can get back to business without hurting your reputation or losing essential clients. 
This is where data backup and recovery plans with Inland Productivity Solutions come in. We specialize in computer, data, and hard drive backup, as well as system recovery – and we do it quickly and effectively to ensure your business keeps running smoothly.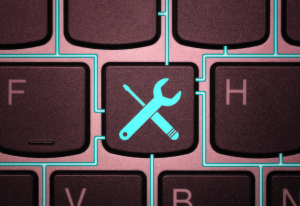 Simply put, data backup and recovery is the process of creating copies of your data, storing the information securely, and allowing for easy data retrieval in case of a loss or breach in the organization. Without proper data backup and recovery plans in place, if something happens to your business, such as falling victim to a cyber-attack or being affected by a natural disaster, you could face permanent data loss. This breach of sensitive information could result in financial loss, customer distrust, or even potentially losing your business. 
So, you might be wondering: who are data backup and recovery services for? The simple answer is any business or organization that handles sensitive client information or has internal data infrastructures in place. Plus, many organizations are now facing new privacy laws that require them to secure and protect their consumer data from loss or breach, and failure to do so can result in heavy fines or penalties. Therefore, data backup and recovery services are becoming an industry standard among most sectors. 
There are many advantages to implementing a robust data backup and recovery plan from Inland Productivity Solutions for your business, including: 
Increased Security

–

Data protection and security have been a growing concern in the past few years, prompting organizations to integrate increased security plans to safeguard and defend their business. Inland Productivity Solutions protects your data, network, and systems from hacking or virus threats so you can focus on more important issues.

Faster Recovery Times – If your business faces a data breach, it's critical that you're able to quickly restore your system so you can keep running. That's why Inland Productivity Solutions offers faster recovery times, so if your network goes down and data is lost, we can have it back up and running for you in no time.

 

Ease of Management – Access your files anytime and from anywhere you have a stable internet connection, and as long as you're consistently backing up your data, you will be able to get back to business quickly after an efficient data restoration.

 
Maintaining Compliance Standards – As mentioned, many organizations face new legislation requiring them to protect sensitive client information. Therefore, having a robust data backup and recovery plan in place from Inland Productivity Solutions will help you with navigating and maintaining compliance standards, so your business is protected.

 

Building Consumer Trust

– Your customers want to know that their data is safe with your organization, and hearing that their information has been breached or compromised can cause consumer distrust. Instead, having a data backup and recovery plan can help with building consumer trust because they feel confident their information is safe and secure.

Your Peace of Mind – Unexpected issues happen to everyone, and they can happen at any time. But that's why taking preventative measures today and working with Inland Security Solutions to create a robust data backup and recovery plan is critical for your peace of mind and the longevity of your business.

 
Regardless of your business' size or industry, you need dependable data backup and recovery services tailored to your needs. Inland Productivity Solutions has been providing these robust plans to the Inland Empire, San Gabriel Valley, and Orange County for over 30 years now. So, contact our experts today, and let's help you safeguard your business and protect your data so you don't just survive but thrive.