Proactive IT
Proudly serving Corona for over 10 years
Inland Productivity Solutions is your trusted local Proactive IT services and Proactive IT support company in the Corona, CA area. We are the go-to Proactive IT company for SMBs and organizations across all verticals, offering comprehensive and cost-effective solutions that work.
Contact us today to learn more about how Inland Prod's Proactive IT support and services can help your company concentrate more on growing your business.
Benefits of Proactive IT Support
As a decision-maker, it's probably not a new concept to you to proactively take care of things before they become a problem. Many companies will use an outside IT company to take care of their network, however not all IT companies are proactive in their approach.
Proactively maintaining your IT requires diverse and expansive technical knowledge in each of its core areas, such as networking, security, cloud computing, data backup and more. Proactive IT gives you access to all of these skill sets and areas of expertise, saving you time and money, and likely a lot of hassles. As a Proactive IT company that offers a full suite of IT expertise and services, we are frequently sought out by businesses in the Corona, CA area.
Some of the great benefits of Proactive IT to us include:
Cost savings. Save the investment and hassle of owning your network infrastructure. Instead, you can lease hardware and software from us, and we'll deal with the management of it.
A full IT department. With our Proactive IT support, you'll have access to a complete IT team with comprehensive experience and expertise.
Enterprise-level expertise. No matter the size of your business, you'll get top-notch support, leaving you more time to focus on growing your business instead of dealing with the management of your IT infrastructure.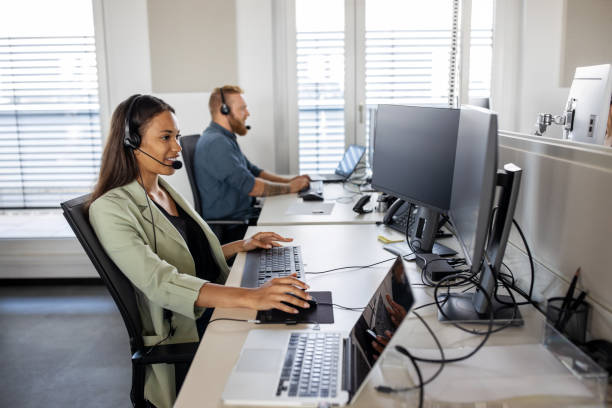 Scalability. Your IT infrastructure can grow with your business without blowing your budget.
Minimized downtime. We proactively monitor your network 24x7 and respond immediately to a pending problem or equipment failure.
Cost savings. Our remote support helps to solve problems quicker, with lower energy usage, and reduced overall IT support costs.
Efficient infrastructure. Your business's IT processes can be housed wherever it makes the most sense. Your office, your cloud-based applications and your IT management can all be in different places for cost effectiveness, and optimal flexibility and performance.
Inland Productivity Solutions Proactive IT Support
Inland Prod provides organizations and enterprises with 24/7, Level 1, Level 2 and Level 3 technical support services. We can manage and support various aspects of your IT, including:
Localized help desk support. We make you feel like your help desk team is right down the hall. We do this by getting to know your business and implementing a strategy that keeps your systems running efficiently.
Network security. Installing security software, managing user accounts and access levels, and monitoring threats.
Technical support. Troubleshooting IT problems and ensuring software is patched and up to date.
Hardware management. Ensuring that your hardware resources meet your business's demands.
Software-as-a-service. Building and maintaining software and leasing its use
Our Proactive IT services also provide virtual assistance related to troubleshooting, and resolution of issues related to IT systems and components, such as:
Network Issues
System: Remote System Troubleshooting
Hardware Issues
Software Issues
PC Repair
Security Management
Backup Management
Warranty Support
Corporate Helpdesk Support
Disaster recovery services
Complete IT Asset Management and Software distribution
Get peace-of-mind with Proactive IT services from Inland Productivity Solutions
When you partner with us, we become a part of your team. You will have a dedicated team of IT engineers who will keep your IT running smoothly and securely. We carefully hand-select our engineers, technicians and consultants, ensuring we provide you with the best of the best.
Contact us today to learn more about how Inland Productivity Solutions can help your company offload specific tasks and concentrate more on growing your business.