Proudly serving Riverside
Inland Productivity Solutions is your trusted local IT support and IT services company for legal firms in the Riverside, CA area. We have deep expertise in all the mission critical IT technology that successful lawyers and law firms depend on. Contact us today to learn more.
Comprehensive IT Support for Legal Firms
Some organizations do not employ IT staff either due to their size or budgeting concerns. Unfortunately, the absolute necessity of using IT to conduct business operations these days means that these same organizations do not have the support they need when things go wrong. When it comes to IT support for legal firms, there are unique challenges you may face.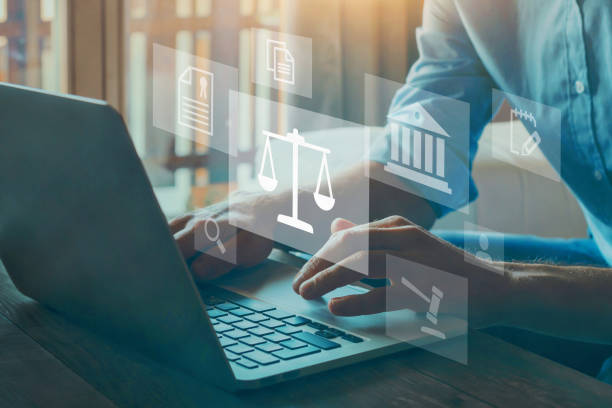 How does IT support for legal firms differ from other clients?
Every business has a typical set of requirements for IT, with some services being more important than others. Depending on the circumstances, some businesses can have their operations come to a grinding halt if they experience more than a handful of technology mishaps throughout the year. In the case of law firms, not being able to file forms and documents for cases or access vital information for their client's success can have devastating effects.
Another important matter to keep in mind is that legal firms possess highly sensitive client information. The confidentiality, integrity and availability of this information must be protected at all times. This means that IT support for legal firms will often require strict cybersecurity standards in order to protect the data they need to operate.
Factors to consider when providing IT support to legal firms.
Some law firms may either consist of a single attorney or an entire office building full of employees. The more employees and clients a law firm has, the bigger the amount of data being stored. This makes storing and backing up that data more challenging, as well as more expensive. The risk associated with data loss places a high value on client data, especially if that data ever needs to be restored.
Unplanned data recovery can be costly enough to put certain-sized law firms out of business. This is why establishing a formalized disaster recovery plan and using the right tool is so important. While this backup data is stored, maintaining its confidentiality requires a rock-solid solution. Inland Productivity Solutions offers the services required to ensure your law firm can successfully operate during challenging times.
Inland Productivity Solutions services that can help you.
Your legal firm can benefit greatly from our managed IT services as well as server virtualization options. This will enable your firm to store backup data on file servers and ensure that routine jobs are successfully storing your data in case disaster strikes.
We also specialize in the deployment of state-of-the-art security solutions to help protect these backups while they're at rest. This allows your legal firm to focus on doing what it does best rather than worrying about IT headaches.
If your law firm finds itself working remotely or simply on the road more often, we can help get a virtual private network (VPN) connection up and running too. Your staff will be able to securely access those sensitive files stored on your servers no matter where they find themselves. Whether it's on a flight or in the courtroom, a VPN will give you peace of mind when accessing data.
Most believe that when it comes to cybersecurity countermeasures, prevention eventually fails. So, what can our support services do in the event of a successful compromise? Intrusion prevention systems will monitor your firm's networks day and night, waiting to detect the moment a cybercriminal breaches your defenses. We'll select a trusted vendor that our professionals have experience with and outfit your networks with the best protection available.
No legal firm can have confidence in their IT systems without remembering to include the people who use them. Inland Productivity Solutions also hosts security awareness training sessions. We can walk your staff through common scenarios that they may find themselves in that could compromise your firm's data. From knowing how to identify a phishing email to what the next steps are when they notice an incident, we will educate your staff with step-by-step training.
Get in touch with us.
We are here to help your law firm achieve success through strong IT solutions. To find out more about our IT support for legal firms, contact us today.