Co-Managed IT Support
Proudly serving San Bernardino for over 10 years
Inland Productivity Solutions is your trusted local Co-managed IT support and services provider in the San Bernardino, CA area. Get instant IT support for your company without the hiring and relocation costs. Contact us today to speak to a Co-Managed IT services consultant.
Whether you have one expert or a team, managing the complexity of IT is challenging. This is because it involves a wide range of tasks such as managing networks, industry regulations, system requirements, cybersecurity, application updates, hardware replacements, software licenses, and more.
Ideally, as your IT needs increase, your team should also grow. However, that's not always feasible for a number of reasons such as:
Growing your IT team is cost-intensive as hiring should be accompanied by infrastructural investments
Finding topnotch IT experts is challenging
A bigger team may require relocation
Fortunately for you, co-managed IT support can help you grow your IT scope without the high costs or need to relocate.
What Is Co-Managed IT Support?
Co-managed IT is an IT management service model that allows you to use a blend of in-house and outsourced IT services. In essence, you pick the IT services you'd like to keep in-house and partner with a co-managed IT company for the rest.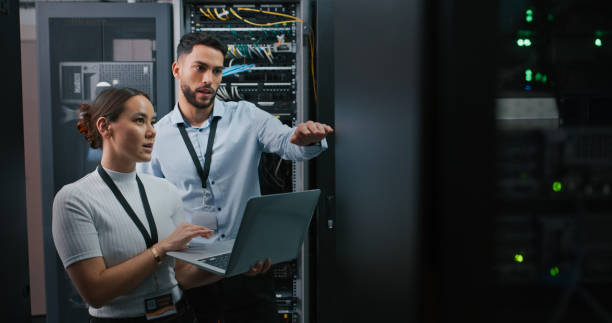 In addition to picking the support services you'd like, you can adjust them depending on how your needs evolve. A co-managed IT model is ideal for enhancing your existing IT team. Moreover, it allows you to leverage the convenience and up-to-date resources of a co-managed IT support company with:
In-house IT experts
The best IT infrastructure
Why Use Co-Managed IT Services?
Using co-managed IT support is not about whether or not you can manage all your IT needs. Instead, it's about giving your company the best IT support without compromising other functions. As such, it's an ideal solution if your company checks one or more of the following boxes.
You're taking on a new project - If your IT team is stretched to the limit, adding more members for one project is not feasible. A co-managed IT provider will work alongside your team to manage the workload for the project's duration.
You're IT team is stretched to the limit - As demand grows, you will need more IT capabilities. However, growing internally may not be economically feasible. Co-managed IT services will help you meet growing demand easily.
There's a knowledge gap - Given the broad nature of IT ecosystems, there may be some areas where your highly talented team is ill-equipped. If so, a co-managed solution will help you bridge the knowledge gap.
Co-Managed IT Support Services
The IT environments and needs vary from one organization to the next. As such, our co-managed IT solutions are customized to suit your company's unique needs. Some of the services we offer individually or as a bundle include:
Network operations center (NOC) - Our team of IT experts will monitor your critical infrastructure 24/7 as well as create custom incident response plans.
Patch and asset management - Patch and asset management services allow your IT team to focus on strategic matters as we handle the mundane infrastructure management tasks.
Security monitoring and threat protection - We offer security information and event monitoring (SIEM), vulnerability management, intrusion detection/prevention, mobile device management, endpoint solutions, email security, and identity management to keep your IT ecosystem safe.
Cloud solutions - To help reduce your data center costs and equipment needs, we offer a range of cloud solutions. You can scale up and down as needed.
Backup and recovery services - We have state-of-the-art backup and recovery solutions that'll ensure no data is lost and operations can resume swiftly should disaster strike.
Loaned staff - We have a team of IT specialists ready to join and assist your team for both short and long-term projects.
CIO advisory - Our seasoned IT leaders can help you strategize to ensure your IT decisions and investments are sound and yield desired results.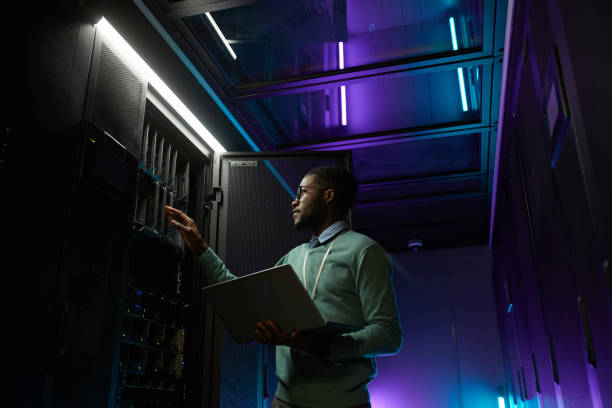 Business application support - We have certified business application experts who can assist with Netsuite, Microsoft, Intacct, and others.
Advantages of Co-Managed IT
As a co-managed IT provider, our sole objective is to ensure your IT ecosystem can meet your organization's needs. Some of the benefits you'll enjoy with our services include:
Less responsibility - With our support services, you will have fewer IT functions to manage on your end while enjoying maximum functionality. Moreover, there's no need to train staff as you'll get seasoned IT experts.
Retain control over operations - While we'll be handling some or most of your IT needs, you'll still have complete control. Your IT team will have full control of administrative access and access to the tools and services we provide.
Stay up to data - The world of IT is fast-changing. The systems and products that are effective today may not be down the line. We have teams of experts in technology, cybersecurity, and software whose sole job is to track developments in their field. As such, you can be sure that you get the best of what the industry has to offer.
Instant implementation - The beauty of our co-managed IT services is that you get what you need instantly. There's no time wasted recruiting, hiring, and training staff.
Invest in other key functions - Growing your in-house IT team comes with a lot of costs. These include recruitment and hiring, infrastructure, and even relocation. With us, you can channel such resources to other business areas.
Increase employee morale - Aside from expertise, many other factors determine the success of an IT team. Our services will help you create the right ecosystem to help IT staff thrive. Combined with the support they receive from our experts, their morale will increase significantly
Why Choose Inland Productivity Solutions?
Technology is a key part of modern business ecosystems. However, while it's a great enabler, it also presents significant risks. As a co-managed IT company, we understand this. That's why our services are geared towards helping you get the best out of available resources while keeping risks at a minimum.
Do you need increased IT capabilities? If yes, we are your ideal co-managed IT provider. Whether you already know exactly what you need, or you have to figure it out first, we're here for you. So, get in touch with us today for co-managed IT services you can count on.