Network Vulnerability Testing
Proudly serving Covina for over 10 years
As your reliance on technology increases, so does the number of threats you face. This is why cybersecurity is a growing concern among business leaders. While you can't forgo the benefits technology offers, the only solution is to stay ahead of such threats. In this regard, network vulnerability assessments are a vital element.
Inland Productivity Solutions is your trusted local provider of network vulnerability assessments, audits and scans in the Covina, CA area. Our team of experts will help identify vulnerabilities and provide remedial measures before hackers find them. Contact us today to speak to a Network Vulnerability Testing consultant.
What is Network Vulnerability Testing?
By the day, numerous new threats to your network emerge. Therefore, what may be a highly secure network one day may be vulnerable the next. This is why network vulnerability testing is important.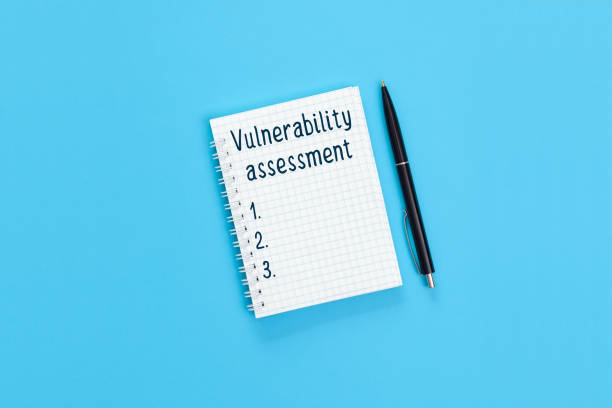 Network vulnerability testing is the process of reviewing and analyzing networks and IT infrastructure. Its objective is to identify weaknesses and holes that may leave your network exposed to hackers.
Due to the evolving nature of cyberthreats, network vulnerability audits should be performed on an ongoing basis. Also, while they may seem like a 'nice to have' type of resource, they're a requirement in some industries.
Network Vulnerability Testing
Without a clear understanding of your vulnerabilities, you cannot implement or even determine effective security measures. We have a robust network vulnerability tool that can help identify strengths and weaknesses across your IT ecosystem.
When performing network vulnerability assessments, we'll:
Identify and prioritize network threats
Analyze vulnerabilities in your routers and WiFi passwords
Review your network's ability to withstand common attacks such as Man-in-the-Middle attack (MITM), Distributed Denial of Service (DDoS), and Network Intrusion
Analyze switches, routers, and computers for device security
In addition, we have an experienced team of cybersecurity experts. They'll help ensure that you get maximum value and protection from our services.
With our services you'll:
Have a clear definition of what qualifies as a vulnerability across the network
Benefit from continuous vulnerability testing
Identify vulnerabilities before you're compromised
Get vulnerability prioritization based on likelihood and greatest impact
Receive remediation measures for vulnerabilities
From time to time, you'll need to update applications and system configurations. Unfortunately, when this happens, new vulnerabilities may be introduced into the network, thus compromising it. With our continuous network vulnerability scans, you'll be safe from such risks.
Services that Support Network Vulnerability Audits
Network vulnerability testing is an essential part of securing your network. However, it's not an effective cybersecurity strategy on its own. Some of the other services we offer to support network vulnerability assessments include:
1. Penetration Testing
A network vulnerability test reveals the security holes in your network. However, it does not show which security limitations or defects bring about the vulnerabilities.
For this, you'll need to perform a penetration test. This is a simulated cyberattack against your computer system to check for vulnerabilities. The goal is to identify security loopholes and address them before cybercriminals exploit them.
2. Security Training
With frequent vulnerability tests, reporting will also be just as frequent. For this, it's vital to have a well-laid-out strategy and routine. Given that it's a key part of the security framework, you can't afford to have any mistakes or issues.
We'll train your team on the best IT technology, developments, and practices to prevent such from happening. This is essential as they form your first line of defense.
Benefits of Network Vulnerability Assessments
Performing vulnerability assessments offers a wide range of benefits. These include:
Allows you to identify vulnerabilities before hackers find them
You can prove to partners, stakeholders, and clients that your systems are secure
Allows you to achieve and maintain regulatory compliance
Helps you evaluate the performance of third-party IT service providers
Saves the time spent used to address breaches and downtime
Reduces the cost that comes with dealing with breaches, non-compliance fines, and litigations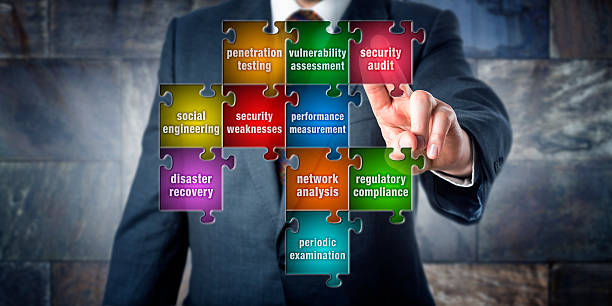 Why Choose Inland Productivity Solutions?
There are many risks that come with network breaches. These include loss of data, operation disruption, lawsuits, non-compliance fines. However, the worst of all is the loss of confidence in your brand.
If you want to safeguard your network from vulnerabilities, it's vital to have a reliable network vulnerability testing service provider. You can expect nothing but the best cybersecurity solutions accompanied by excellent customer service with us.
Contact us today to schedule network vulnerability audits.