IT Project Management Services for Your Business
Proudly serving Fullerton for over 10 years
Inland Productivity Solutions  is your trusted, local provider of IT project management services in the Fullerton,  CA area. When you partner with us, you will get professional IT project management support and services to bring success to your next IT project. Contact us today to see how we can help you manage your next project.
IT project management services
Using IT project management services means outsourcing your project management needs to a professional IT company. They'll manage everything you need them to, even the entire project. At Inland Productivity Solutions, we use a project management methodology that is tailored to your project needs. Moreover, we manage projects of any scope and scale, based on business requirements.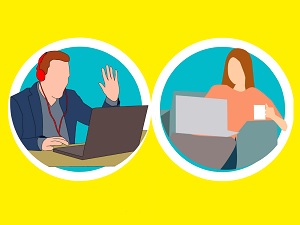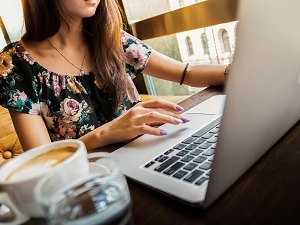 Challenges of IT projects
Even with well-planned deployments, updates and other technology efforts, things don't always go as expected. The same is true for project management. It is highly involved, which is why you need a team of professionals on your side. Following are some common challenges with implementing an IT project:
Mid-project adjustments: When a client does not exactly know what they want, this can lead to unexpected adjustments that will cost your developers time and cost you money. We know the right questions to ask to make sure the client and project teams are on the same page.
Poor communication: If teams don't communicate effectively, conflict can arise, stakeholders will be out of the loop and the project can be delayed. We use strong communication methods to keep everyone updated to make the most of your time.
Lack of project management skills: Some team members simply do not have the experience needed to get the job done right. We have a team of seasoned professionals who have successfully completed many IT projects.
Scope creep: When the overall goal of a project is not well defined, the project often blows up and takes on more than it was supposed to. We have the expertise to make sure this doesn't happen.
Lack of accountability: Keeping track of what each member is doing can be cumbersome and difficult. Our solution provides prudent updates to your teams to keep them on track.
Unrealistic deadlines: Teams often overestimate their ability to deliver on time. We make sure that our process makes realistic projections and keeps your IT project on track.
Disengaged stakeholders: Stakeholders play a big role in projects. If they aren't engaged during the duration of the project, it can create problems at its final stages. We will provide visibility into the project to make sure steps progress smoothly and no one becomes a bottleneck.
Benefits of partnering with Inland Productivity Solutions
Projects take time to complete and experience to make sure they are done right. However, companies don't always have the resources to keep projects on track. Thus, hiring a team of experts at a lower cost can take the burden off your shoulders and let you focus on your business. The following are just some of the benefits of hiring an IT project management services company like us:
Achieve project goals and objectives on time, within scope and budget. Our team will work with you to create a timeline that meets your needs. Obstacles are not a problem because we know how to resolve issues timely and efficiently.
Manage priorities. Sometimes projects take a back seat to other priorities in the company. When you partner with us, you can focus your energy on your main goals, and we can manage the rest.
Scale quickly. Projects may require additional resources that you just don't have. We have the resources to quickly scale as needed.
Establish expectations to create a framework for the project. Furthermore, you can regularly check in to make sure the project is on track.
Provide communication between IT staff and operations about how the business uses technology.
Get updates on the project status and identify what needs to be closely watched.
Generate key metrics and performance indicators to make sure each project is going as planned.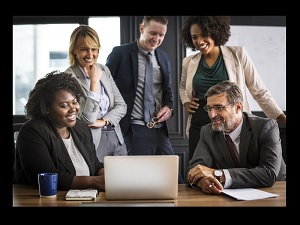 Trust Inland Production Solutions with your IT project management
We have spent many years helping our clients complete successful IT projects. We know how to get a project going from inception to completion. Indeed, businesses can oftentimes run into obstacles and delays, but we know the best ways to overcome issues and keep things on track. Together, we can manage your project from beginning to end. Contact us today to learn more about our IT project management services and support.