Cloud Hosting Solutions
Inland Productivity Solutions Is Your Trusted Provider of Cloud Hosting Solutions
Proudly serving Pomona
Inland Productivity Solutions specializes in cloud hosting solutions in Pomona, CA. Let us provide comprehensive cloud hosting support to meet your company's needs on an ongoing basis, affordably. Contact us today to speak to a cloud hosting consulting specialist.
Moving to the digital age empowers companies to achieve more, enhance security, and empower their long-term success. At Inland Productivity Solutions we offer the cloud hosting solutions you need to move your business applications and websites to the cloud, while ensuring easy connectivity and exceptional protection. We provide ongoing cloud hosting support to you, meeting your needs on an ongoing basis and helping to ensure your business remains operational at all times. Our cloud hosting consulting team wants to help you move to the cloud, minimize costs, and improve functionality.
Why Move to the Cloud?
When you enable our team to help your business through our cloud hosting solutions, you gain the ease and functionality of operating at the very best level. Our state-of-the-art cloud hosting minimizes risks while providing better connectivity for your business.
The benefits of utilizing our cloud hosting support and solutions include:
Meet compliance and regulatory oversight rules and regulations.
Keeping your business website and applications accessible no matter where you are.
Put in place exceptional levels of security, ensuring long-term protections for your business, employees, and customers.
Improve efficiencies within your organization by streamlining workflows and mitigating common downtime risks and losses.
Expect predicable performance from modern, intuitive and reliable software. You are always using the very best.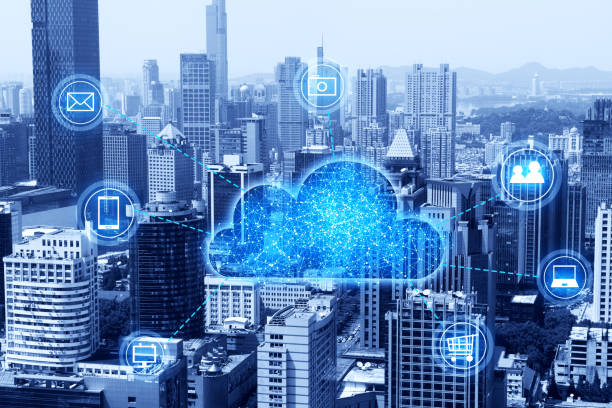 Every business is different in terms of what their needs and goals are. We can customize a cloud hosting solution that fits your specific goals. Our cloud hosting consulting teams can work closely with you to create a solution that works for your business no matter the industry or size. Let's talk about all of your options.
What Makes Inland Productivity Solutions Different?
When choosing cloud hosting support, you have options, but that does not mean all providers are equal. When you make the decision to work with our team, we help you get the results you need. We do that by providing some of the best features and resources for you, consistently meeting your needs as we do.
Some of the core benefits your company receives when choosing to work with our cloud hosting support include:
Dedicated systems: This helps to ensure you have the best level of security and support possible, minimizing risk and improving operations.
Updated, modern software: When you choose to work with our solutions, you always have reliable solutions that are updated and modernized often, keeping you up to date.
Compliance and regulator support: Our services are always designed to meet all enhanced security and compliance requirements including those established by the Government for the Federal Risk and Authorization Management Program Moderate baseline.
Industry expertise: Our team is experienced and committed to working with our clients to meet your needs. Because of our in-depth industry experience including in various areas, we can provide a better level of support to you when you need it.
Service level agreements: Choose the type of service level agreement that fits your company. Minimize risk and maximize efficiencies for your organization.
Most importantly, count on our cloud hosting support. We are available to answer your questions and help you with any concerns that may happen. Though we have a purpose-built infrastructure that minimizes any risks or complications, we know things happen. You have questions and needs. We deliver for them. Even if you are unsure what your first move is, we can help you.
Explore the Options with Inland Productivity Solutions Today
At Inland Productivity Solutions, we are passionate about providing the very best and most innovative cloud hosting solutions in Pomona, CA. Contact our team to discuss your specific cloud hosting support needs, security, and efficiencies that we can help introduce to your company. Schedule a consultation with our cloud hosting consulting team to move your project forward today.