The leading virtualization software that simplifies how you do business
VMware is the world's leading virtualization infrastructure software for industry-standard systems. Many Fortune 500 companies use VMware solutions to simplify their IT requirements and bring automation technology to the center of their virtual workspace.
Inland Productivity Solutions is your trusted local provider of VMware support and consulting services in the Redlands, CA area, and a certified VMware dealer. Together, we help solve your critical business challenges using a fast, secure and easy to manage virtual infrastructure.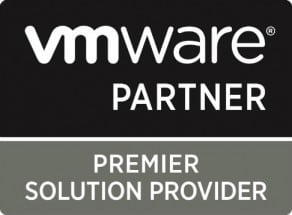 VMWARE CONSULTING SERVICES
From assessment to design to implementation, you can rely on Inland Productivity Solutions' VMware expertise.
Our consultants will give you sound advice that works with your unique needs. We can help you decide a virtualization solution that shares the core of your business and leverage your existing IT to increase utilization and improve performance.
» Assessment
Our engineers perform a virtualization assessment of your business and your existing IT infrastructure to get a comprehensive understanding of your goals and operation objectives
» Design
Our engineers are well-versed in designing virtual machine infrastructure, ticking the boxes for scalability, optimized computing, and data storage.
» Implementation
We'll implement the latest cloud computing environment with full complete security standards while deploying mission-critical applications seamlessly.
Inland Productivity is staffed with highly knowledgeable and certified technicians. Every time you call our helpline you're assured that an expert is ready to answer, help, guide, and troubleshoot your concern.
We strive for efficiency, professionalism, and effectiveness every day, and this has been our secret to maintain a good business relationship with our clientele.
» Upgrades
As a certified VMware dealer, Inland Productivity Solutions can improve your current system to utilize the benefits of VMware technology, equipping you with the leading-edge computing solutions you need to stay competitive.
» Monitoring
We use enterprise-level monitoring software that allows us to track the performance of your VMware server. Any performance degradation or unavailability could significantly impact your business operations. Our 24x7 monitoring team will make sure that your investment is continuously working for you.
» Break-fix
When you partner with Inland Productivity Solutions you immediately have leverage with our fleet of experts. We are not your typical tech support team, we have 10+ years of experience with various certifications from the world's leading solutions like VMware, Microsoft, Cybersecurity, and more.
With Inland Productivity Solutions' proven strategy and best practices, we will deliver the best solution to your business in the most cost-effective way possible.
Call our experts today!